Raspberries are one of the most delicious berries with a lot of benefits for the human
organism. The raspberry, Rubus Idaeus, is a bushy fruiting shrub with creeping shoots and
straight stems arching at the tip. Raspberries are popular due to their high content of
vitamins, calcium, iron, potassium, magnesium, salicylic acid, they are easy to plant and do
not need special growing conditions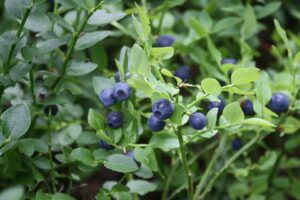 Blueberries are among the wanted berries for their taste and nutritional value, Also, the blueberry leaves are also used for their astringent and antibacterial properties. Precisely because they are so popular, there are also many blueberry crops. Along with other berries, they are used in jams and various desserts, both fresh and frozen.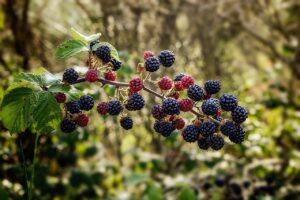 Blackberries contain a lot of polyphenols, substances that can reduce inflammation that
leads to heart disease and cancer. Berries can also help the human organism to break down
sugar better, which lowers the risk of type 2 diabetes. They can be eaten fresh or frozen.
One cup of blackberries has 7 grams of sugar.
They are also rich in antioxidants, which is why they are used as an ingredient in skin care products. They are best eaten the same day they are picked, but can also be frozen for up to
2 years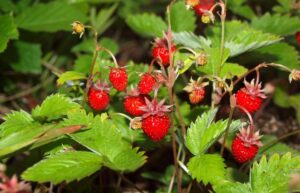 The wild – strawberry, popularly called agrange is a perennial plant of the genus Fragaria,
family Rosaceae, which has edible fruits. The wild strawberry fruit has a more intense
fragrance than that of the strawberry, being, at present, even less cultivated than the latter.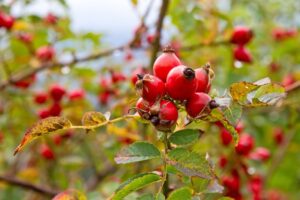 The rosehip or wild rose is one of the most well-known medicinal shrubs, which is found in
mountain areas, hills or plains and has fruits with a lot of special properties. It is a medicinal
shrub with deciduous leaves, reaching heights varying between 1 and 5 meters.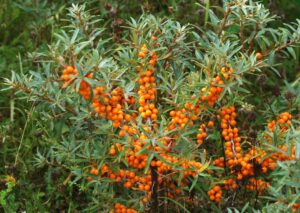 Sea buckthorn is a fruit-bearing shrub that can be found in mountainous regions, but also in
areas of sand and gravel, with fruits that retain their properties even if they are kept in
freezing conditions. The branched shrub can grow up to 6 meters in height, the leaves are
gray-green in color and the fruits are green at first and turn orange-yellow when they begin
to ripen. The consumption of sea buckthorn is recommended for the treatment and prevention of several types of ailments, as it is one of the most beneficial medicinal plants for
the body.